Your Choice of Electric Bicycle Motors, are connected to your Smart Phones!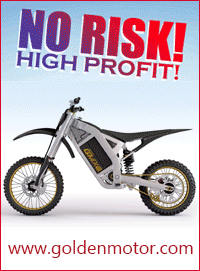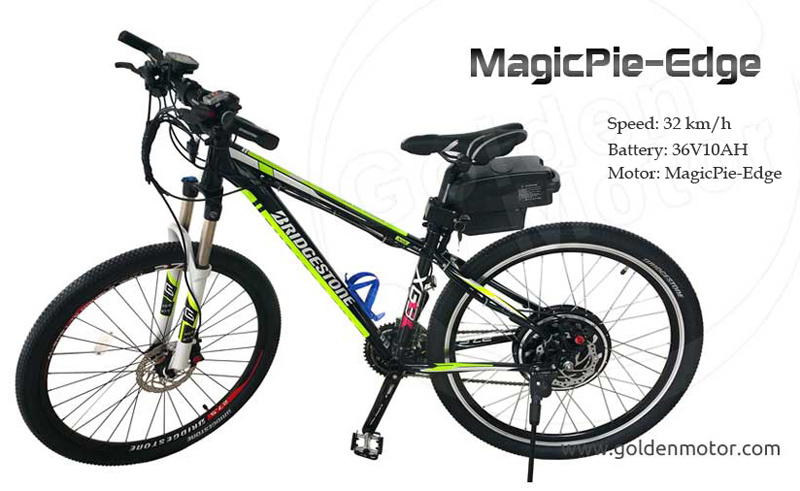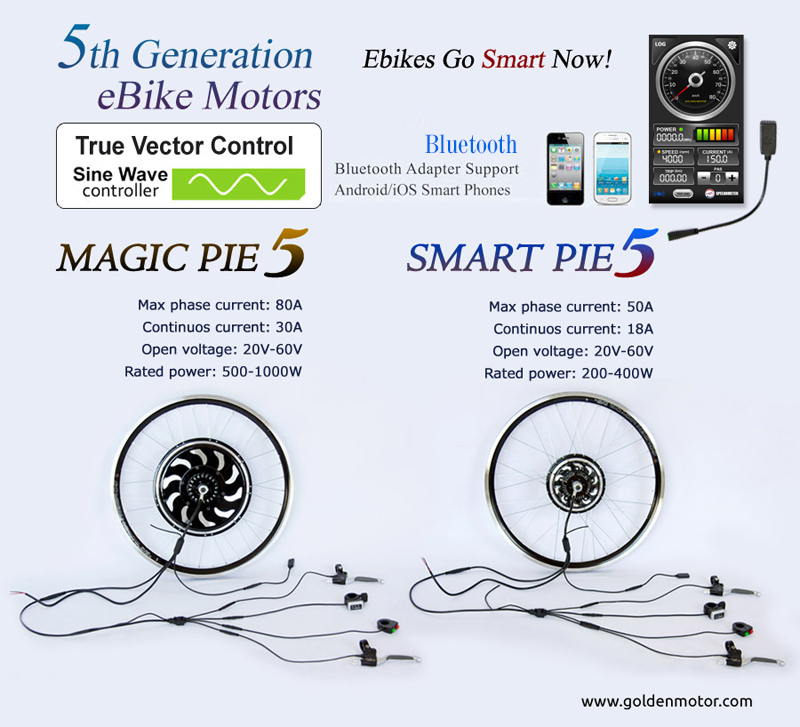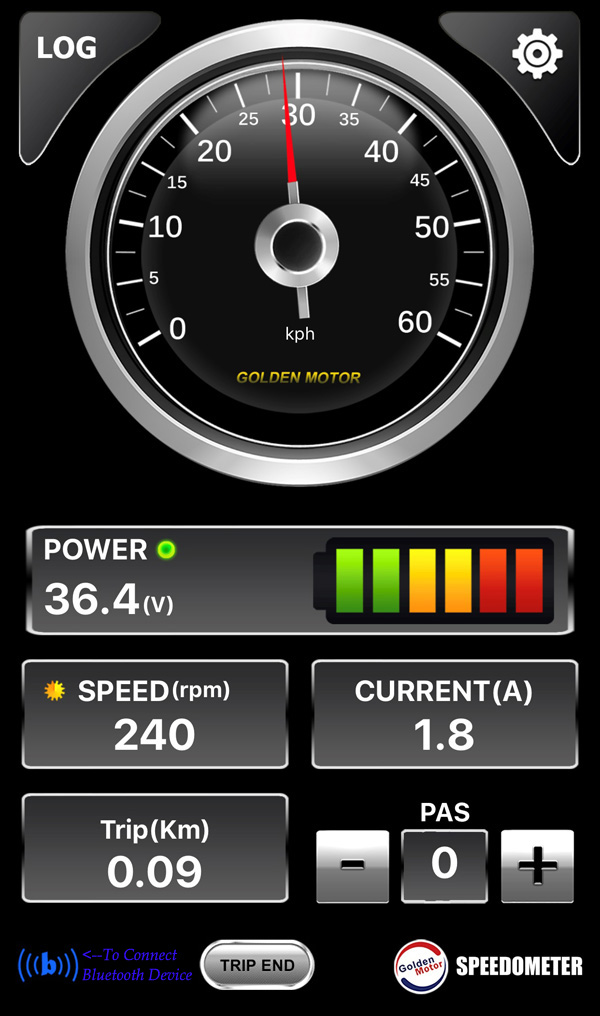 SmartMeter APP (iOS version) for iPhones (version 5 or higher) and iPads:
App Store URL: Install MagicPie-UI iOS App (Last Updated on March/2021)
e-Bike with MagicPie Presentation

Jump to order your customized bike conversion kits
For short trips, the efficiency and convenience of electric bikes is hard to beat. Here are some statistics: 40% of all trips are made within two miles of the home, and 50% of workers commute five miles or less to work.
Golden Motor is the pioneer and leader in this industry. Now with Golden Motor bike conversion kits, you can easily convert your ordinary bicycle or trike into electric version.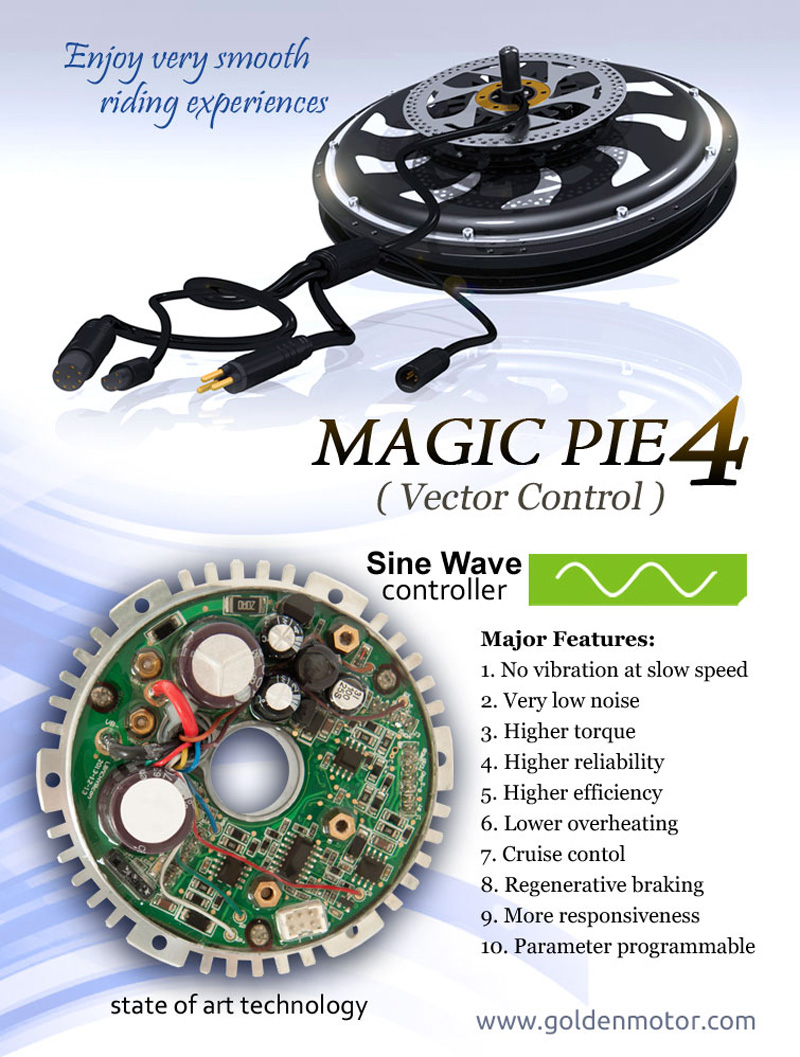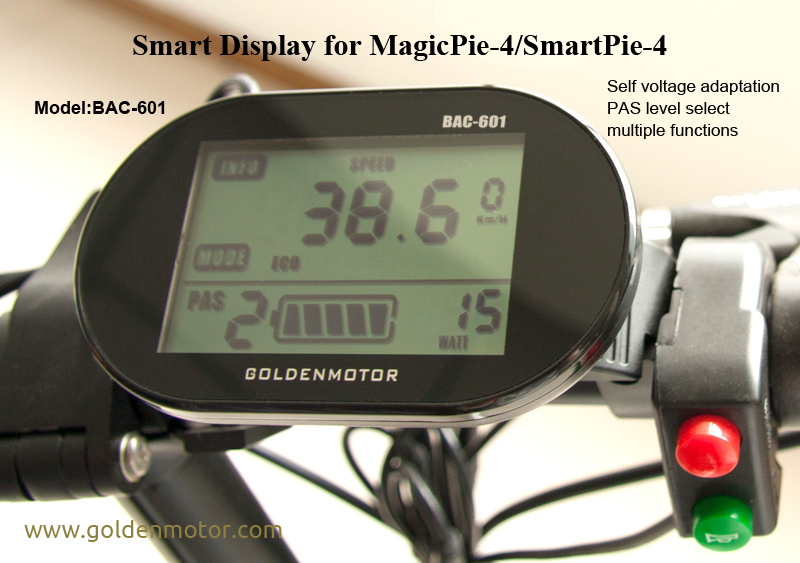 ---

MagicPie Kits -- Your Best Choice of Electric Bike Motors! Find Out Why?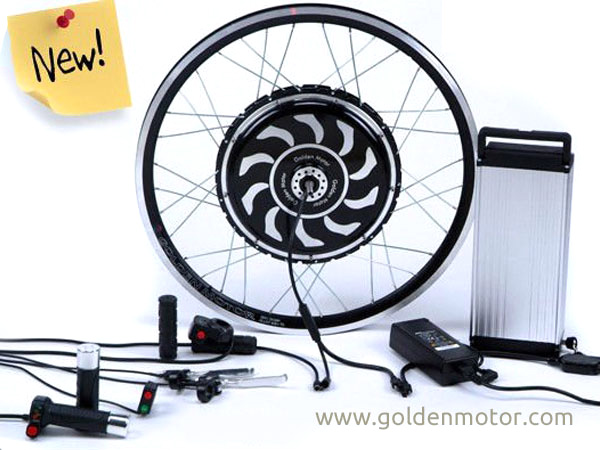 What Make SmartPie and MagicPie Good Bike Conversion Kits
Brushless gearless motor: gearless means direct drive, quiet, high efficiency, long working life, maintenance free.
Built-in sine-wave controller:smooth riding control, no messy exposed wirings, easy to install, neat looking bikes.
Strong torque: acheived by stronger magnets, thinner 0.35mm stacked lamination, innovative motor design, high capacity MOSFETs.
Open voltages 24/36/48Vdc: user adjustable power and speed, self upgradable from 24V to 36V or 48V to meet local regulations.
Built-in cooling fan: effective heat dissipating, better performance for motor and controller, higher climbing capability.
Programmable controller: control parameters programming via USB cable, customizable for different EV applications.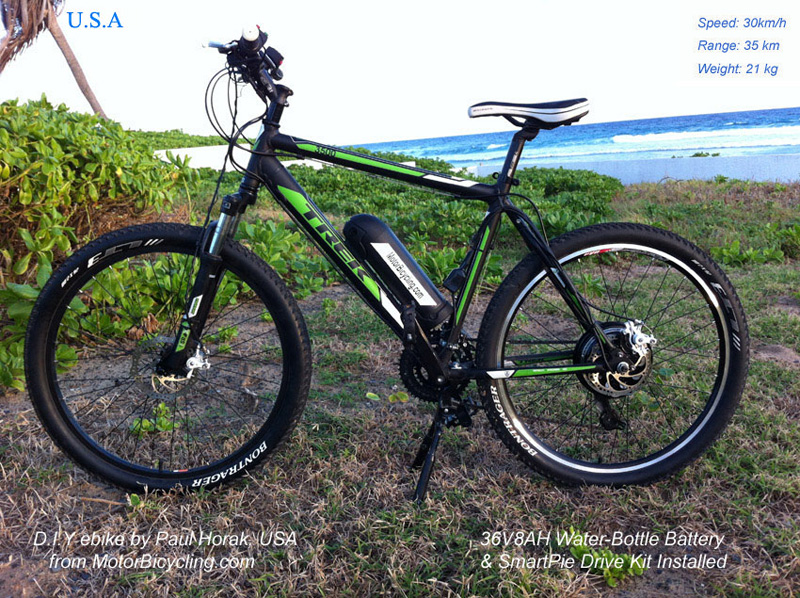 What Bike Rider's Experiences about MagicPie Ebike Kits
"The island i live on is mountains and i climb lots of big hills and the bike performs fantastic. Basically where i live is just like hawaii however we are in the middle of the atlantic ocean instead of the pacific. I live on the north shore of the island and travel thru the mountains to the south shore to the airport i am an air traffic controller at. I always check the motor after a long climb and it does not get hot, warm at most. The performance of the MagicPie and now the SmartPie is by far the best there is." -- Paul Horak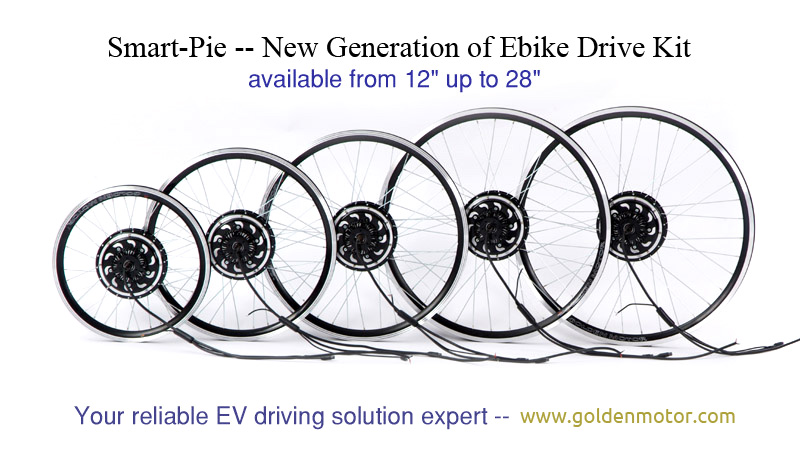 ---
Order Your Customized E-Bike Kits Here!
| | | |
| --- | --- | --- |
| | .....Credit cards via PayPal..... | |
e-Bike Conversion Kits:

The kit includes motorized wheel,built-in controller,speed throttle, power break lever, wire harness
Travel ranges: 30-60 km
Speed: 0-45kpm
Suitable bike frame: 100mm front fork,or 135mm rear fork drop-out
Box Dimensions (Front Wheel Kit): 66cm X 66cm X 19cm, Kit Gross Weight: 11Kg
Box Dimensions (Rear Wheel Kit): 66cm X 66cm X 22cm, Kit Gross Weight: 11.5Kg




---



High Capacity LiFePO4 Battery Packs for e-Bikes -- 24V20AH/36V12AH/48V10AH
Top quality, lightest weight (5.5kgs), aluminium casing, secure connector, universal charger,...



Product Characteristics:
Non-toxic, non-contaminating
Compact in size and light in weight (dimensions)
For all high power output applications
Can be used under extreme temperature
Extra long cycle life - 5 times life of Lead Acid and 2 times of NiMH
Extremely safe: no explosion, no fire under collision, over charged or short circuit



Lithium Iron Battery Pack with BMS/Charger and Optional Sliding Rack

Aluminium Casing with Switch/Key -- FREE!
BMS and 110V-240Vac 2A Universal Charger Included (optional 4A)
Weight: below 5.5Kgs
Capacities: 24V/20AH, 36V/12AH, 36V/10AH, or 48V/10AH
Max Discharge Current: 35A(12AH)/60A(16AH)
Max Continuous Discharge Current: 20A(12AH)/30A(16AH)
Charging Cycles: >1000 times
Ranges(full electric mode): 38Km(36V12AH) or 50Km(48V10AH)


LFP-3612S
36V/12AH
$316/set

LFP-4810S
48V/10AH
$396/set

LFP-2420S
24V/20AH
$349/set

LBC-48U3
48V/3A Charger
$48/unit

LBC-36U2
36V/2A Charger
$35/unit

LBC-24U2
24V/2A Charger
$35/unit

RAK-001
Rear Sliding Rack
$29/unit

RAK-002
Seat Post Rack
$35/unit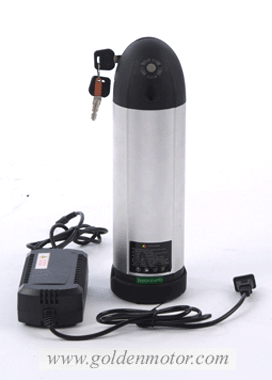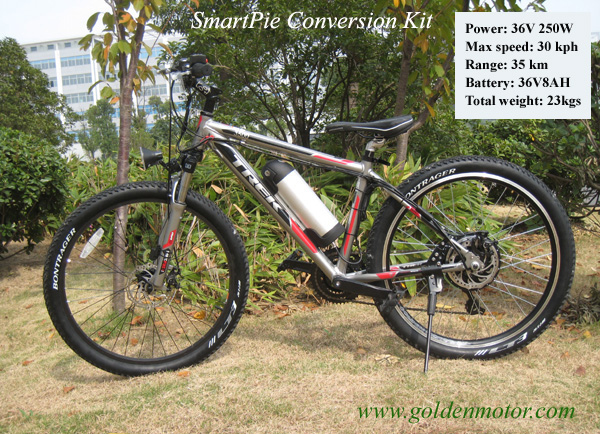 Water Bottle LiMn Battery Packs -- 36V8AH, 24V10AH
with mounting bracket, keys, and universal charger
WBB-3608M
36V/8AH
$215/set

WBB-2410M
24V/10AH
$198/set

Frog Style Battery Pack -- 24V10AH, or 36V10AH


LFP-3610F
36V/10AH
$269/set

LFP-2410F
24V/10AH
$198/set

LBC-36U2
Extra Charger
$35/unit

LBC-24U2
Extra Charger
$35/unit
---

Cruise Speed Controller -- Programmable via PC USB port!

Magic!
... It can drive your ebike even with failed motor hall sensors, throttle, breaker, or all of them failed together!
It acts as sensorless controller when your motor hall effect sensors fail!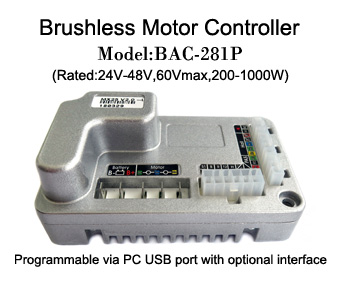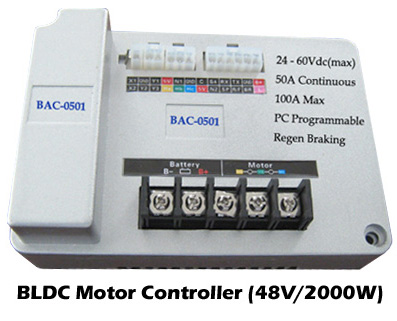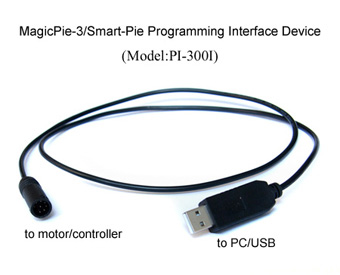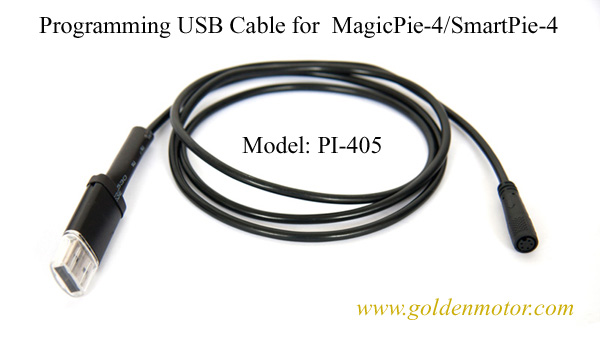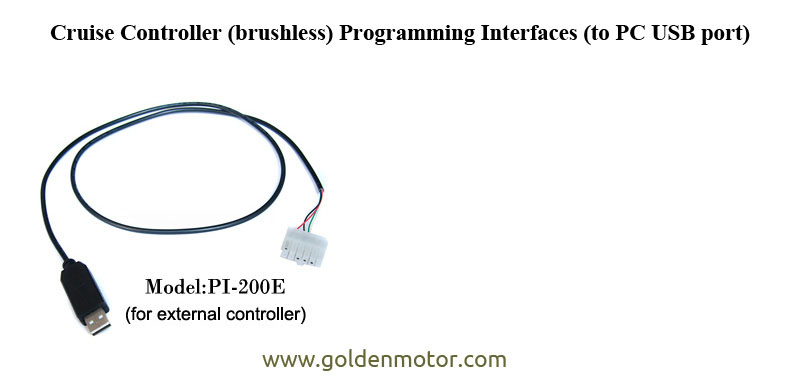 Special Features:

Programmable via PC to setup motor control parameters
Motor hall sensor failure redundency (Automatically switch to sensorless control)
Anti-theft alarm and wheel-locking by detection of vibration
True regenerative braking (only effective when you squeeze the hand brake)
Other failures redundency (Work with failed throttle and power breaker)
Work with multiple voltages: 24V, 36V and 48V with the same controller
Report failure components by beeps
Motor phase self detection and calibration
Support Forward and Reverse Control
Excessive Current Protection
Low Voltage Protection
High Reliability
Buy Sample (wholesale prices negotiable)
BAC-0281P
36V/50A
$59/set

BAC-0282P
48V/50A
$59/set

BAC-0501
48V/100A
$95/set

BAC-0283P
24V/50A
$59/set

PI-0200E
external
$33/set

PI-300I
internal
$33/set

PI-405
internal
$33/set
Please provide your contact phone number for shipping company use!
---

eBike Accessories


Main Specifications:
Voltage self-adaption:
24V/36V/48V
Speed display: real-time,average,maximum
Trip duration display
Mileage display: trip and cumulative mileage
Backlight setting
PAS level display and setting
Battery gauge display
Error display
Parameter setting: wheel diameter
BAC-601 LCD User Guide (.pdf)

BAC-601
$68/set

Main Specifications:
Clock:12/24H format alternative
Current speed
Speed Comparator
Average Speed
Maximum Speed
Relative speed
Riding Time
Riding Distance
Total Riding Distance
Thermometer
Sensing Distance:0.9m
Battery:
1x CR2032 for transmitter
1x CR2032 for Receiver
Size:52X41X17mm


BAC-213
$28/set
---
Useful Information:
---
Delivery Time Taken: 5-10 working days for online orders or air shipping orders
5-20 working days for other orders depending on shipping destinations
Click here to sign up your free PayPal account if you don't have one yet, PayPal enables safe credit cards online payment.


www.goldenmotor.com