Simple Electric Inboards - Direct Drive

Clean . Quiet . Light . Efficient . Reliable . Safe . Maintenance FREE!

Fancy inboards? Try our inboards instead! Featuring the latest revision of our Hi-Power BLDC motors and controller, this beast in a box places 10,000 watts of raw electric power under your command.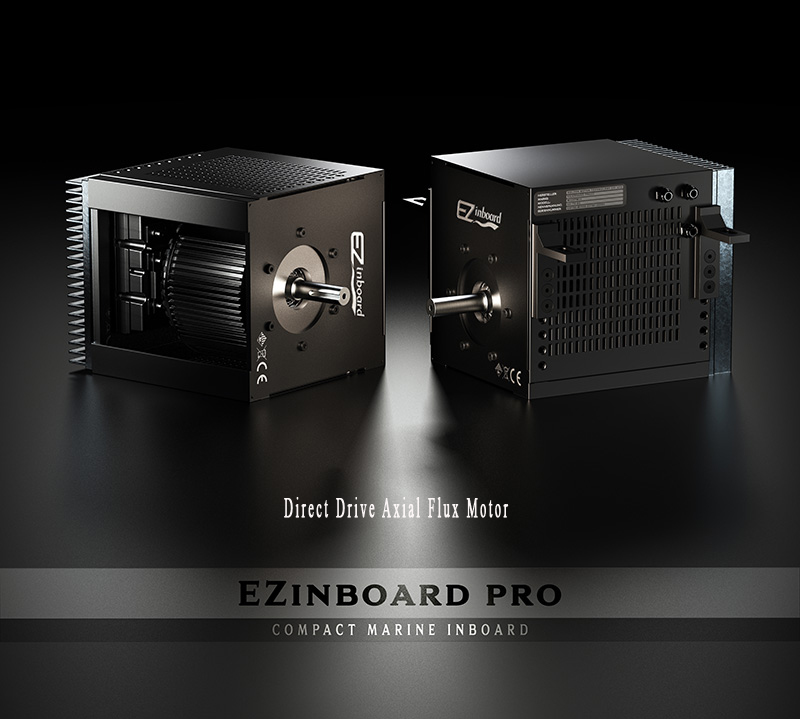 Tame your beast with our newly upgraded VEC500 controllers. Experience the smoothest acceleration you've ever experienced onboard, the VEC500 controller outputs true sinewaves at up to 500A of pure electrical current. Connect to our smartphone App to monitor power output, voltage and a variety of useful parameters.
Will it fit? Most definitely! Our inboard cage is designed for universal compatibility with all boat types by tweaking the adjustable brackets and screw rails. Custom frame solutions are also easily accessible at a machine shop nearby, we've included a custom solution guide in our instruction manual.
Cool the beast with our extra-large heatsink designed to maximize heat transfer, enabling our beast to withstand extreme operating temperatures, reliably. Liquid cooling options are also available, a compatible pump is required.
Thanks to EZInboard Technology Breakthrough!

Super quiet boating experience, no gas fume, no maintenance

FREE smartphone dashboard APPs, available in both Android and iOS versions:
Android version: Download EZdashboard.apk (Updated on 8/Mar/2021)
Apple iOS version: App Store URL: Install EZoutboard-UI (Updated on 8/Mar/2021))


Open support for any 48Vdc battery systems, users are free to choose a local battery suppliers

EZ Inboards installation is compatible with gasoline engines, simple and maintenance-free

The prices are equivalent to the four-stroke gasoline engine, affordable, and truly create values for users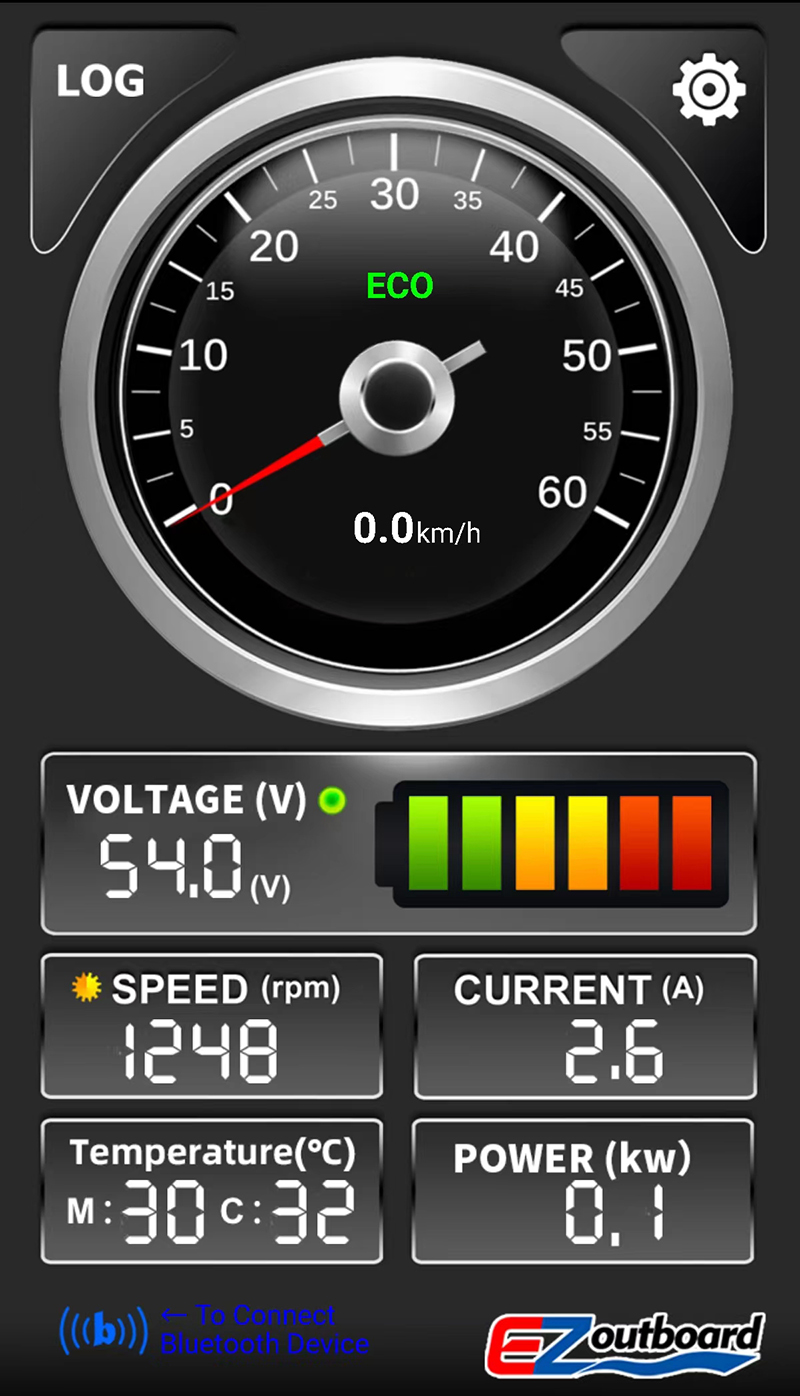 Note: battery pack and charger are excluded.

How do I determine the capacity of the battery pack needed?






Battery is the new form of "fuel" for electric propulsion inboards, you never need to go to gasoline station to refuel your outboard anymore. You only need to recharge your batteries at home or docking place.

Once you've chosen an electric outboard that properly fits the weight and efficiency of your loaded boat, the next task is to size the battery bank that will store the energy to drive it. The size of the battery bank will depend on the amp draw you plan to regularly place upon it and the range of miles you desire to travel. It is not easy to know the current draw before you try it as each boat is diffrent from others in hull shape, length, load, speed and daily operation hour you want, not like electric cars which is fixed for each car model in factory. Our expandable battery modules will make your life much easier to determine how big the battery bank you need to meet your purpose. You can just buy one battery module first to test boat performance with electric propel outboard and find out accurate amp draw for your special boat setup in diffrent speed. After initial boat testing, then you can easily figure out how many such battery modules required to get the boat speed and travel duration you want. You can easily parallel link up to 4 expandable battery modules to form a larger capacity battery bank by using our Scalable Battery Hub (QuadCell, see product photo below). You can use two such hubs to link up to 8 battery modules. Each battery module is light weight for one person to carry around. Each module has its own battery management system (built-in BMS) and charger. We have developed two models of battery module for different electric boats, 48V30AH and 48V50AH. Their features and functions are basically same except they have different capacities. All have its built-in LED meter.






We choose the most safe LiFePO4 battery type for our expandable battery modules, the materials used inside battery cell will not cause any fire or explosion. The quality of cell is very consistent and can last more than 2000 charging cycles. Its C-rating is 3 times, that means a single 48V50AH module can output 150A continuosly. That's why you can buy just one or two battery modules first, to test the outboard motor performance and get amperage to calculate before you know the exact battery capacity you need.

For example, your trial boat testing shows you the motor current drawn from battery module is around 65A, if you need to operate your boat for 3 hours, then you need 65A*3H=195Ah battery capacity to meet your minimum requirements, this tells that you have to buy 4 sets of 48V50AH (4*50Ah=200Ah) battery modules all together.

Why we choose 48V system for outboard motor and battery pack, because it is safe for human and easy to pass local government safety regulations.

Of course, you can always buy other type of batteries from third party suppliers you can find locally, as long as its output voltage is 48V, and capacity is enough to drive the electric inboards.